Registrations have closed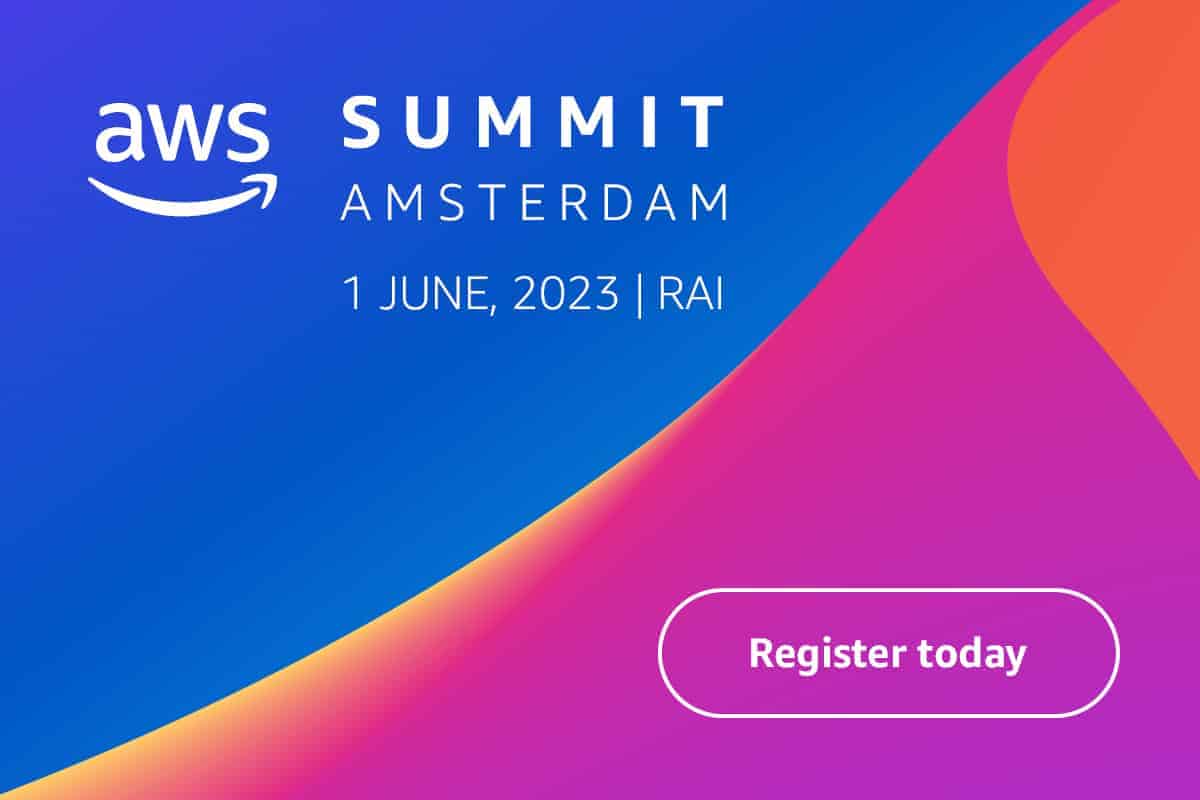 Get ready for the AWS Summit Amsterdam. At this free event you'll discover how the cloud is accelerating innovation for businesses of all sizes and public sector. Unlock new AWS platform skills in a variety of interactive sessions and expand your horizons with talks and workshops from experts.
Whether you're an AWS enthusiast or a brand new user, don't miss out on the opportunity to connect, collaborate and learn at the AWS Summit Amsterdam.
What to expect
During this free, one day event, you will learn more about the AWS platform through breakout sessions that cover a wide range of topics from new services and architecture to performance and operations. You will also have the opportunity to hear directly from Benelux customers about their journey to the cloud.
So whether you are just getting started on the cloud or a proficient user, come and learn something new at the AWS Summit Amsterdam.
Schedule
08:30 – 09:30 CEST: Registration & Partner Expo
09:30 – 10:15 CEST: Sessions
10:45 – 12:15 CEST: Keynote
12:15 – 13:30 CEST: Lunch & Partner Expo with Executive Leader kick off
13:30 – 15:15 CEST: Sessions
15:15 – 15:45 CEST: Break & Partner Expo
15:45 – 17:30 CEST: Sessions
17:30 – 18:30 CEST: Closing Reception & Networking