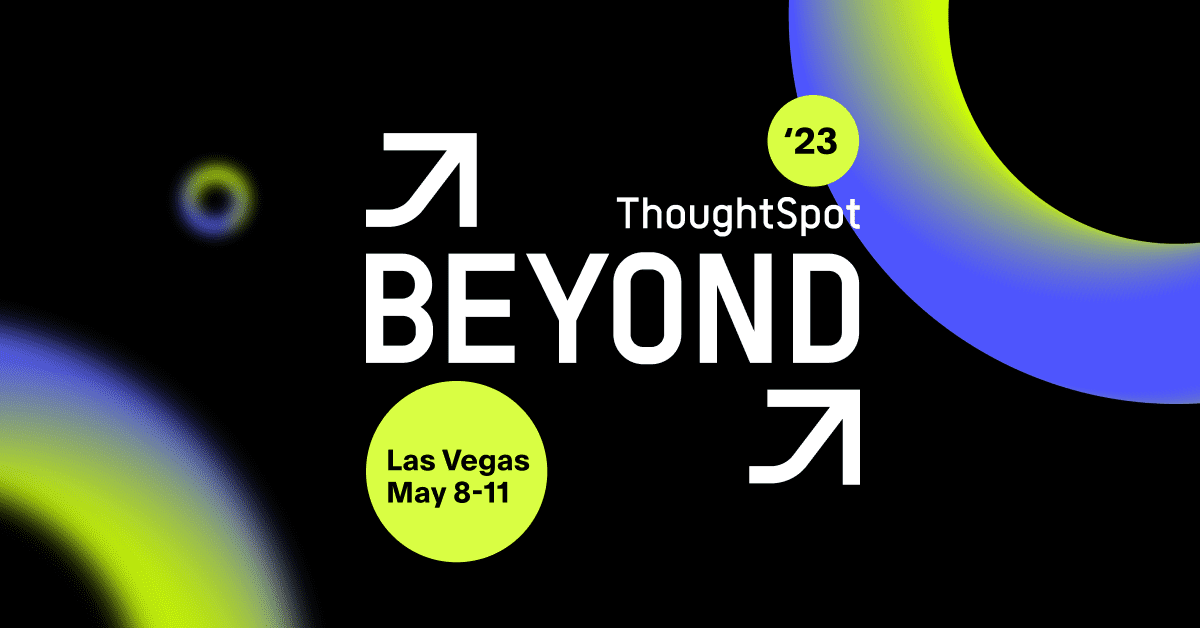 Beyond 2023 by ThoughtSpot
Why this conference and why now
Innovation
Learn how the modern data stack is helping businesses capitalize
on the insight-generating potential of trends like AI,
machine learning, automation, and IoT.
Inspiration
Hear how business leaders from Fortune 500 brands to hypergrowth
digital natives are transforming their organizations and fostering
data-driven cultures with real-world stories,
actionable takeaways, and best practices.
Impact
Join a global community of disruptive data professionals, analytics
engineers, product leaders, and developers who are building their
businesses, reputations, and careers on data.