Registrations have closed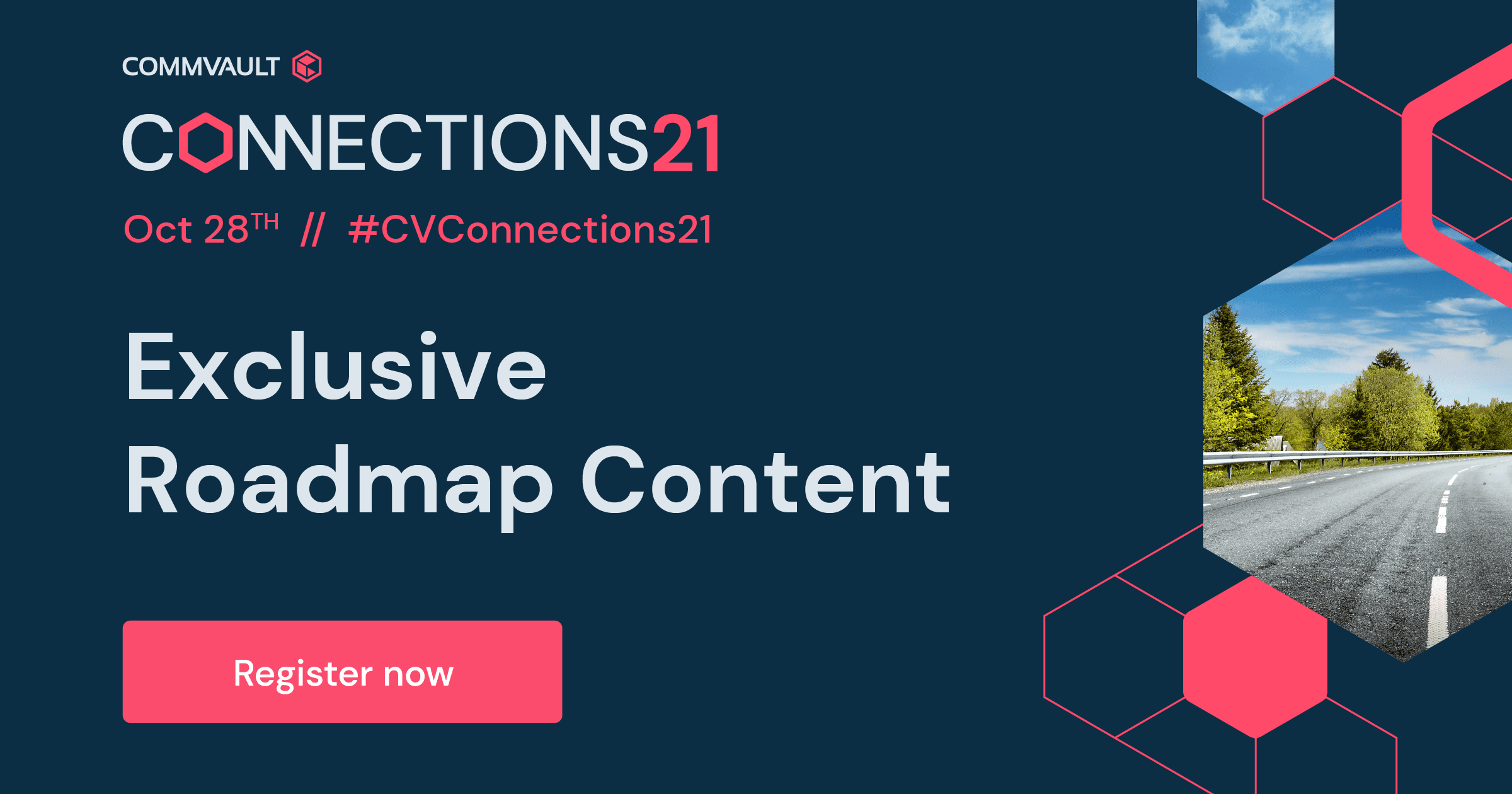 What is Commvault Connections?
Commvault Connections is a best-in-class global event to empower data-minded IT professionals to modernize their data protection environment, manage their data more efficiently, and mitigate risk, and, if necessary, recover from ransomware and other threats. This includes a more intimate look at Commvault's Intelligent Data Services portfolio and roadmap.
When is it?
On Thursday, October 28th, we will be hosting a half-day virtual event, which will also be streamed live to virtual attendees around the globe with keynotes, technical breakouts, and product demonstrations.
Why should I attend Connections?
Data management and protection are no longer nice to have, they are organizational imperatives. At Connections, CEO Sanjay Mirchandani and other Commvault experts, customers, and partners will get to the heart of the matter – how do we help IT professionals accelerate their cloud and SaaS journeys and digital transformations while grappling with data sprawl, fragmentation, and relentless security threats.
Who is speaking at Connections?
Attendees will have an opportunity to hear from and engage with CEO Sanjay Mirchandani and other Commvault leaders and technologists, as well as customers, partners, and industry pundits.
Sanjay Mirchandani, CEO, Commvault
Stephen Orban, General Manager at AWS Marketplace and Control Services
Manoj Nair, General Manager Metallic.io
Ranga Rajagopolan, VP Products at Commvault
David Ngo, CTO Metallic.io
Geeta Vaghela, Sr. Director, Product Management Commvault