Registrations have closed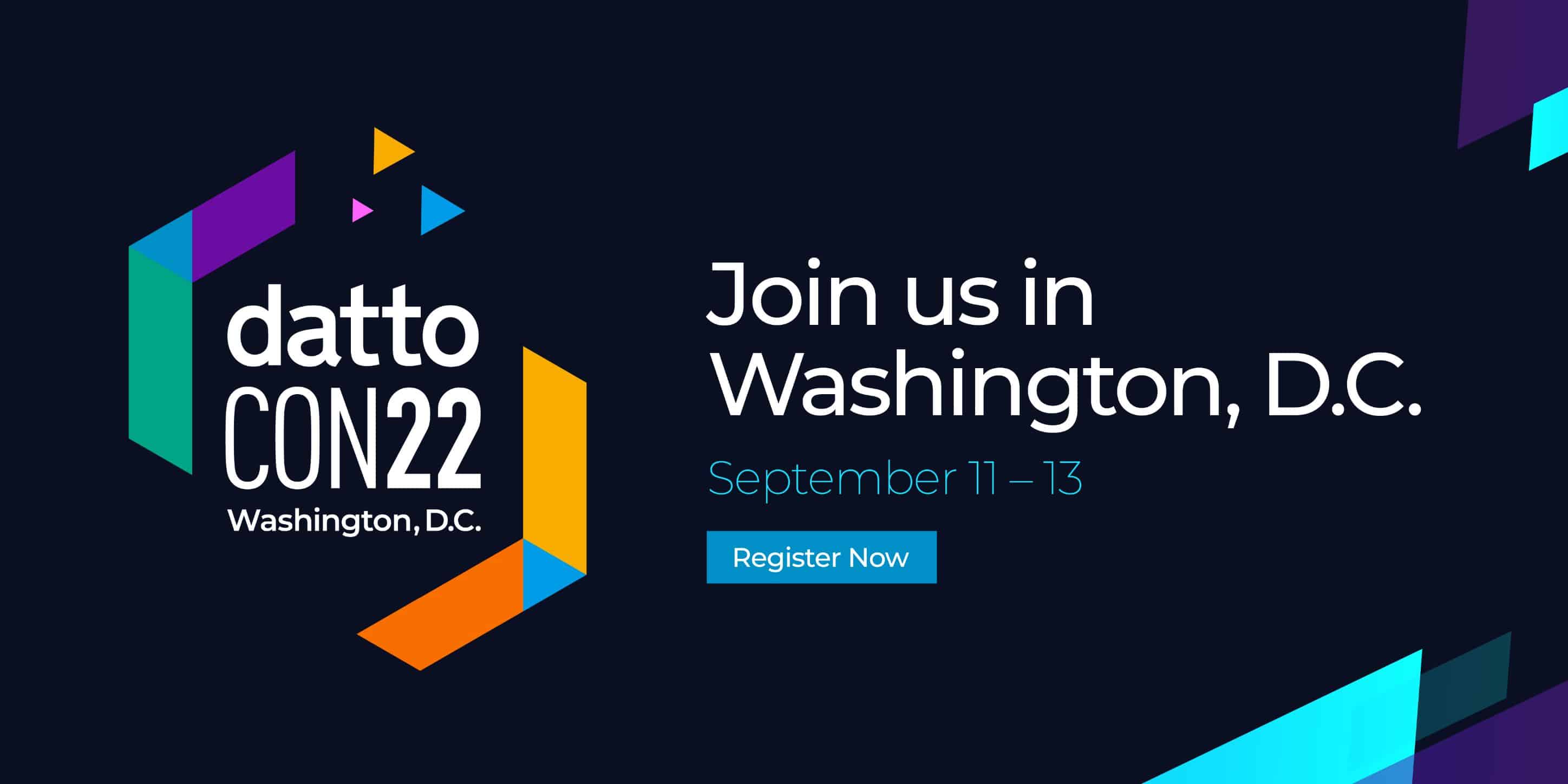 At DattoCon22, you'll get savvy about security as you witness the unveiling of Datto's most powerful cybersecurity solutions to date and gain technical insights from industry experts. We encourage you to bring your entire team! Everyone from tech to exec will leave DattoCon22 with real-world business strategies to implement the minute you're back at the office.
Still not convinced? Here are five things you'll do at DattoCon22 that will make you a more successful MSP:
GET TIPS TO GROW YOUR BUSINESS
As a DattoCon22 attendee, you will walk away with new ideas and insights that you can leverage to grow your business. With a focus on providing you with impactful growth strategies, sessions will be led by your peers and experts on a wide selection of topics.
IMMERSE YOURSELF IN DATTO PRODUCTS
You'll attend the most hands-on, expert-led training onDatto solutions. With multiple product-focused tracks, you'll have access to technical experts to answer your questions in real-time. This is your chance to take your product knowledge to the next level and strengthen your know-how.
LEARN FROM INDUSTRY-LEADING MSPS
Peer forums are designed to put you face-to-face with peers to share tips, tricks and secrets for success. We've consistently heard feedback from attendees that this limited-seating strategic networking experience is one of the most valuable takeaways we offer.
BECOME A NETWORKING NINJA
With networking events and parties filled with opportunities to meet peers, MSP-centric vendors, and the Datto team, you'll get to share ideas, learn from industry leaders and create valuable relationships within the channel. Plus we'll have some not-to-be missed entertainment too!
BE AT THE LEADING EDGE
Get a peek at Datto newest product offerings. Hear directly from Datto leaders about future innovations and learn how these enhancements will positively impact your growth.