Registrations have closed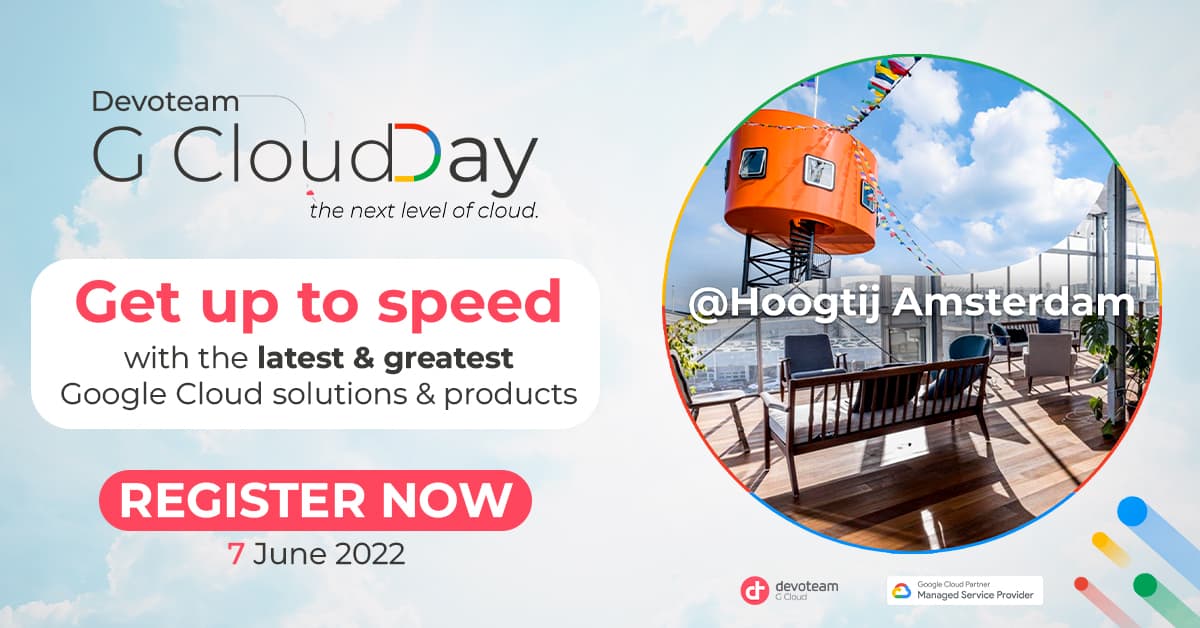 Devoteam G Cloud Day 2022 – The next level of cloud
👉🏽 Mark your calendar for an unforgettable hybrid event that will show you the bigger picture of cloud innovations: the Devoteam G Cloud Day – the next level of cloud on June 7th 2022. You can register for free today and join the event physically at Hoogtij Amsterdam or virtually.
Join the event to get inspired with keynotes & success stories by IT and business leaders & cloud experts. And hear the latest & greatest about Google Cloud solutions and products.
🗓️ What's on the agenda?
During the event you'll learn how you can solve your business challenges with cloud & implement the next generation of cloud technologies. They can help you to modernise your IT infrastructure, become more data-driven, and to boost collaboration & productivity in your company. Discover the full agenda here.
✅ Why attend?
Join Cloud experts and leaders from different industries, including CIO's, CTO's and CEO's
Inspiring keynote sessions, customer stories, the latest innovations and solutions in the cloud
Network with peers
Register here