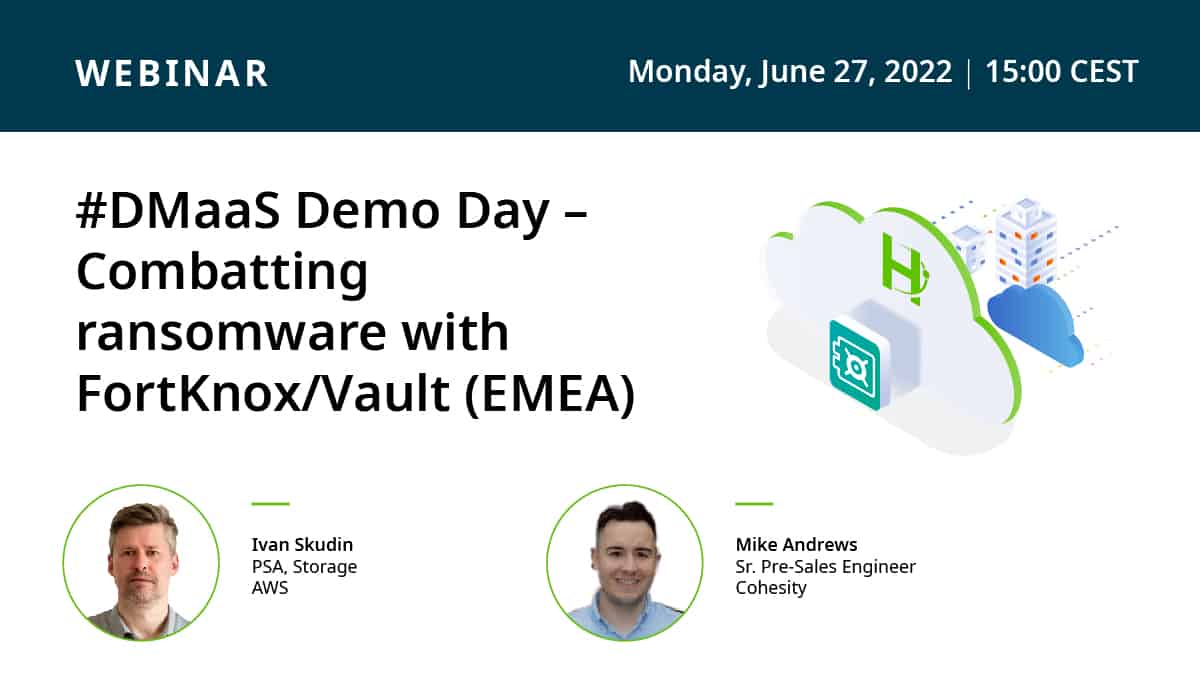 DMaaS Demo Day – Combatting ransomware with FortKnox/Vault (EMEA)
Combatting ransomware with FortKnox/Vault
Data isolation as a service is a critical countermeasure for organizations across the globe to ensure the security and protection of their data.
With ransomware and geo-political unrest, organizations around the world need to ensure that their operations can protect, detect, and recover from the extreme outcomes of ransomware attacks.
We will review how Cohesity FortKnox protects your business from sophisticated and ever-evolving ransomware attacks.
How to build off-site data isolation through Cohesity SaaS offering
Discover the different layers of security to safeguard the data in the Cloud Vault
Learn how the Quorum controls recovery from the cloud vault
Test Cohesity FortKnox for 30 days and subscribe to our "geek speak" webinar, where we discuss the potential of Data Management as a Service and you get the chance to raise questions with our panel