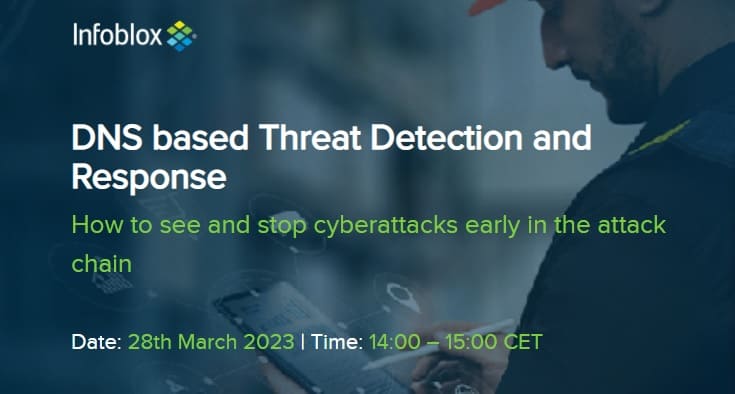 DNS based Threat Detection and Response
Threat Detection and Response with DNS can identity and alert on suspicious activity such as DNS tunneling, domain spoofing, DNS cache poisoning, allowing XDR to quickly respond.
Join our session to understand how you can see and stop cyberattacks earlier in the threat lifecycle and how to unite security with context rich network intelligencefor improved SecOps efficiency.
This session is a must-see if you are looking to stay ahead of evolving malware threats, enhance your threat intelligence capabilities and respond to events faster.
You will learn how to:
See and stop threats earlier
Detect threats other solutions will miss
Unite your security with context rich network intelligence
Understand threat actors attack behaviors
Gain visibility and improve your first line of defense for your devices, users and infrastructure anywhere
Tackle staff shortage in security teams usingautomation and reduce time spent on threat investigation and response
We look forward to seeing you!