Registrations have closed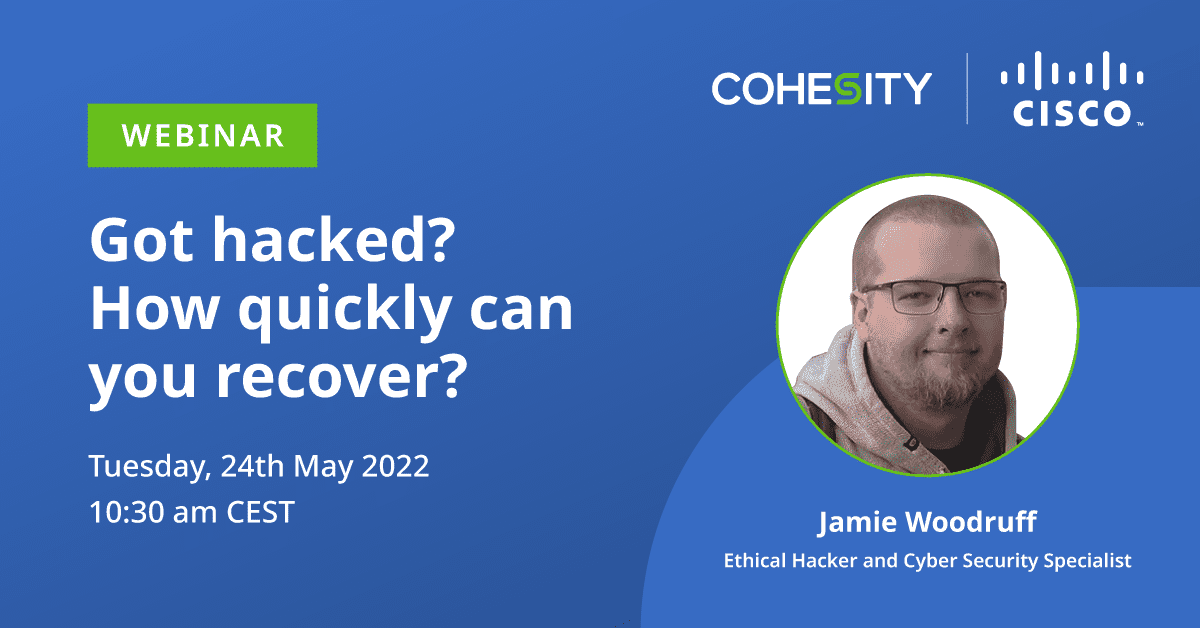 Got hacked? How quickly can you recover?
Join Cohesity and Cisco security experts as well as guest speaker, Jamie Woodruff, an ethical hacker during this webinar covering "Got hacked? How quickly can you recover?"
There is no one that Jamie Woodruff couldn't hack. An expert in cybersecurity, Jamie made a name for himself by ethically hacking sites such as Google, Facebook, Twitter, and YouTube. In doing so, he highlighted how at risk their data was and showcased the integrity gaps within their websites. What does this mean for ordinary businesses: anyone can be targeted and hacked.
Next-gen data management and back-up is the key for minimising the impact and more importantly, making sure you can quickly recover.
In this session, we'll:
Learn about ransomware and how it has evolved.
Explore the human side to security.
Discover the evolutionary aspects of cyber security.
Share common social engineering techniques.
Hear why good next-gen data management and preparedness / back-up is key.