Registrations have closed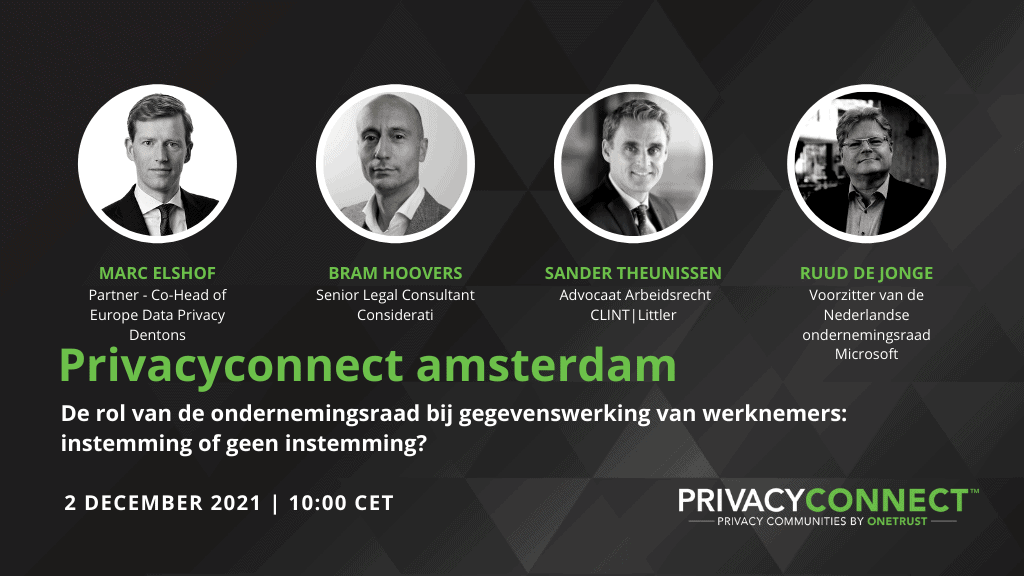 Sluit u aan bij uw lokale PrivacyConnect Chapter Chair community – een gratis, online netwerkevenement geleid door lokale Chapter Chairs. De Chapter meetings richten zich op de nieuwste ontwikkelingen op het gebied van privacyregelgeving, waaronder CCPA, CPRA, Schrems II en LGPD, en voorzien van panels van privacy professionals om operationele best practices te bespreken.
Deze editie duiken we in het onderwerp: De rol van de ondernemingsraad (OR) bij gegevenswerking van werknemers: instemming of geen instemming?
10:00am | Welkom en Introductie
10:05am | De rol van de OR bij gegevenswerking van werknemers
10:50am | Afsluiting en Q&A