Registrations have closed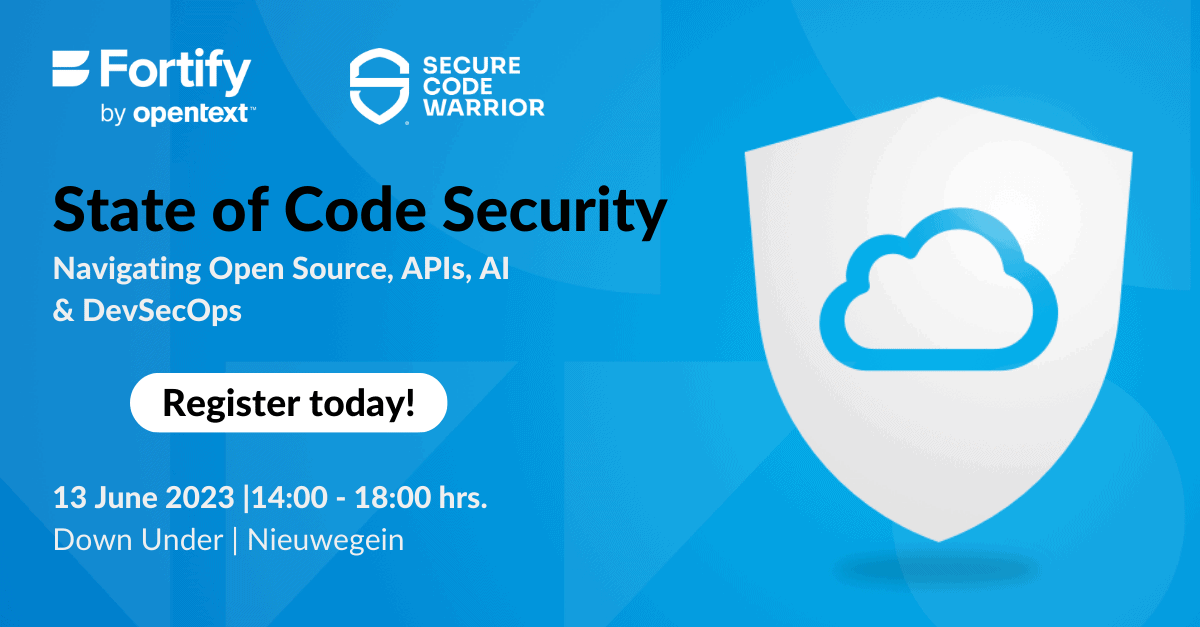 98% of all code bases now use open source components
61% of tested apps have at least one high or critical vulnerability not listed in the OWASP Top 10
64% still use manual code review.
Register for our upcoming State of Code Security event, organised by the Fortify team at OpenText Cybersecurity and Secure Code Warrior. Take advantage of this opportunity, gain efficiencies in your SDLC, hear about the role of AI and other trends and learn how to code fast and secure.
You will also have the chance to hear about the Open Source journey of Spotify and how KvK managed to have their Dev teams embrace Security.