Registrations have closed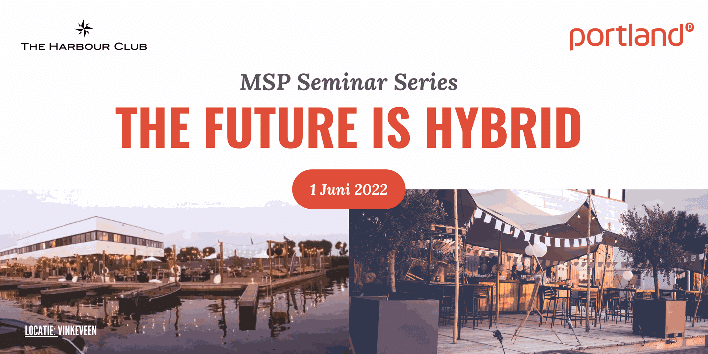 The Future is Hybrid 2022
De toekomst van IT is niet cloud of on premise, maar hybride. Dat is onze grote overtuiging. Maar welke impact heeft dat op jouw advies over cybersecurity?
Door de alsmaar groeiende cyber dreiging is het van belang dat MSP's hun deel in de supply chain goed beveiligen. Deze vierde editie van The Future is Hybrid gaat daarom over Cybersecurity. Bovendien hebben we een dagvoorzitter en keynote spreker die weinig introductie nodig hebben!
En zoals je van ons gewend bent combineren wij graag het nuttige met het aangename. Dit keer in de The Harbour Club Vinkeveen. Mooi centraal gelegen. Er is dus voldoende ruimte voor goede wijn en fijne hapjes, zinvolle content en contact met collega's uit de markt.